If you've ever been at a music festival before, you know what pain in the ass it is to coordinate set timings with your buddies, share location over a crowded network and explore the whole property without getting lost at least once. For a delightful experience at Vagator, Goa from 27th to 29th December, the good folks at Timeout72 have developed a simple yet feature loaded mobile application to overcome any hurdles you might face while living a lifetime in 72 hours!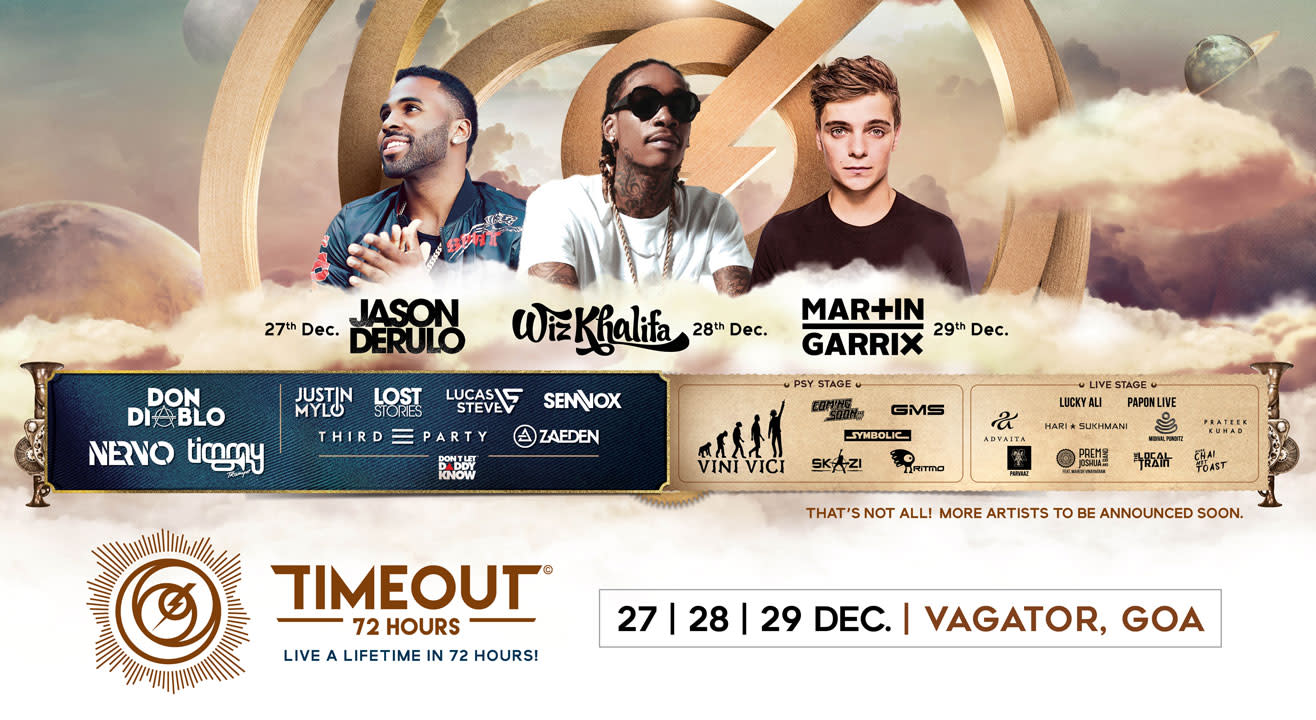 Available on Android and iOS, you can use it to book tickets, study the lineup, know a more about the artists and stay connected with the latest festival updates in real time. It also allows you to keep a track of all your transactions via a serial number.
The most useful feature is under the 'Directions' tab which helps you navigate through the festival grounds using the power of GPS. The map includes the whole layout marked with pointers and a legend for uncomplicated movement all around!
There's something fun too, a 'Friends' section where you can search for people attending the festival, send them a friend request and stay in touch. All you have to do is input the person's name and search for them. If the details match, you can send them a request and upon a right swipe from him/her, you'll be eligible to chat with each other! This is like Tinder for music festivals!
Not to forget, you can get answers to the most frequently asked questions by clicking on the 'FAQs' to avoid any last minute confusions.