2015 has been an amazing year for everyone who's associated with these three letters – E D M. From breaking the barriers of commercial music; receiving the appreciation dance music always deserved and eargasms all throughout the year! However, with these marvelous highs, there were also unfortunate moments happening around the globe that got EDM in the news for not the right reasons. Let's recap some these and hope never shall such atrocities occur again.
Deadmau5's Twitter Feuds
Even though Zimmerman and Disney "amicably resolved their dispute" over their logo copyrights, 2015 wasn't the best year for the former 'Purrari' owner. Joel trolled the likes of Skrillex, Avicii, Justin Bieber and Madonna over twitter getting into more trouble with each tweet he uploaded. Few days back, deadmau5 deleted his social media accounts losing more than 3 million followers and ending up in the hospital, stating depression the root cause of the online rants.
Disastrous TomorrowWorld
Tomorrowland's American cousin was brought down by horrible weather and poor planning by the organizers this year. The three-day festival turned into a nightmare on Saturday night when attendees were left stranded in cold, rain and mud with no conveyance and cell phone network.  To make things worse, entry was denied to individuals who were not camping on the last day of the celebration weekend. The promoters promised a return to the aggrieved festival goers, but nothing related to the refunds was confirmed.
Stumbling SFX Stocks
Robert Sillerman's dream company revolutionized the meaning of business and live shows in the dance music circuit. Initially, it felt like his team could pull off anything they had in their head but who had anticipated the company share prices would reach from $13 per share in October 2013 to a dolorous $0.32 per share at the moment currently! The company was under scrutiny for PR disasters, poor organization at TomorrowWorld, California's One Tribe festival being cancelled in September due to slow ticket sales and filing for plans to privatize the company, which have already failed thrice.
Collapse Of Soundcloud
Soundcloud, an application which redefined the way we listen to our music and follow artists saw its downfall this year when it tried to monetize its free benefits.  The Berlin based streaming service tried to takedown mixes, singles and apply copyright bans in order charge its members. With this move, DJs saw their original music removed as the company's algorithm trawled the platform for samples that could warrant a copyright notice in an attempt to play up to the labels and losing out on users.
We Are Your Friends Failing At The Box Office
Zac Efron's efforts of being the game changer in the EDM world failed miserably with WAYF. While, The High School Musical lead starrer featured tracks from the elite camp of Deorro ,  Will Sparks , Aluna George, Carnage and contained a thing or two about bro codes, Max Joseph wasn't able to gather Daft Punk fans in the cinema halls in huge numbers.  As a matter of fact, according to Box Office Mojo it was the fourth worst wide-release movie to ever debut. Surprisingly, The Hollywood Reporter's Film Critics named Efron one their favorite performances of 2015!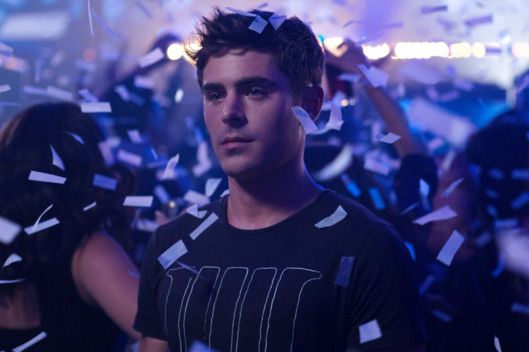 Martin Garrix Parting Ways With Spinnin Records
Spinnin records is undoubtedly one of the major contenders when it comes to the top EDM labels in the world. The Dutch prodigy released his first hit 'Animals' via Spinnin Records but now is on his way of creating his own record label. He also signed off the accompanying MusicAllStars Management! Before taking this career affecting decision, Garrix tried to negotiate the terms asking for full ownership of his music but nothing worked out with the adamant music label. Contrarily, Spinnin' Records CEO Eelko van Kooten claimed, the label was "plainly willing" to meet Garrix's wishes and even "confirmed transfer of ownership" before he unilaterally ended the partnership.
The End of Ten Walls
Ten Walls, once the face of underground EDM scene lost his career over an obnoxious Facebook post; lashing out at homosexuals and calling them "people of a different breed" who need to be "fixed." The "Walking With Elephants" maestro saw himself removed from festival line-ups soon after the drama and boycottted by the community. Even his apology couldn't save the sinking ship and when he tried to fix things with "Shining" a track with transgendered artist Alex Radford through Lithuanian LGBT media outlet LGL, he failed terribly.
Paris Hilton Taking Her DJ Career TOO Seriously
In 2013 Paris was confident enough to call herself one of the top 5 DJs in the world and somehow the self-described "raver Barbie" was crowned the 'Best Female DJ' of the year by French youth station NRJ in 2014 kick-starting her already  kicked EDM career. Hilton is signed to Cash Money Records and came up with two singles "Good Time" and "Come Alive" in 2013 which I don't know how made it to the top!  To add to the sorrow, only after taking some lessons from the EDM heavy weight, Afrojack (and probably spending a few nights), the hotel heiress has been able to score a Las Vegas residency in 2015! Along with that, she currently holds residencies at Amnesia Ibiza and Harrah's Atlantic City. The socialite is looked down by fellow DJs on social media, mocking the "power" of money. In a funny string of events, a Change.org petition urged Milwaukee's Summerfest to remove Hilton from the lineup accrued nearly 7,000 signatures, giving us a little hope about true EDM lovers still being alive!
DJ Shot Dead For Not Fulfilling  A Request
The unimaginable happened when a 30-year-old Indian DJ  was shot dead at a young girl's birthday celebration by one of the guests for not playing the popular Bollywood track, "Tamanchey pe disco" on demand. Arun Valmiki, sole breadwinner of his wife and two children suffered fatal gun wounds in chest and was rushed to the community health center nearby in the Sidhauli village (Meerganj area) of Uttar Pradesh where the bitter affair took place. The music enthusiast was soon declared dead by doctors. Following the incident, the police took charge and arrived at Ashu's (guest who carried the gun) residence, but by then he had already vanished. Who knew that a career in party entertainment could turn into such a life threatening profession?
Death at Skrillex's Delhi Show
The dubstep god finally graced the Indian subcontinent with his infectious beats and sick stage productions this year, delivering one of the biggest performances of 2015 for his Indian fans. Although his tour was a success, the Gurgaon concert was marred by controversy, as a 23-year-old Delhi resident died due to suffocation. Aanchal Arora, a student at Apparel Institute was rushed to a private hospital where she spent her last moments after she felt breathless at the venue.
Her family blamed the mismanagement to be the cause of their loss as 15,000 people turned up for the event which had a capacity of maximum 6000 people. The police lodged an FIR against Scoop Brand Holdings Private Limited, for violating excise norms.