Okay.. So I am a hardcore EDM lover and when I say, the music itself is losing the charm it was initially known for, I may not stand alone in voicing this opinion. Right? Therefore, keeping it short and (not-so) sweet, here's why you should also avoid listening to electronic dance music.
Punjabi music industry is suffering.
Honey Singh is unable to sell his Khaali CDs.

Justin Bieber is spoiling the scene.
David Guetta khush hua..

Avicii has partially retired.
Hume toh bas random bahana chaiye..

Irritating deadmau5 is still on Twitter.
Where's Kanye?

Tiesto doesn't make trance music anymore.
We love to complain about anything and everything. *Just Indian things*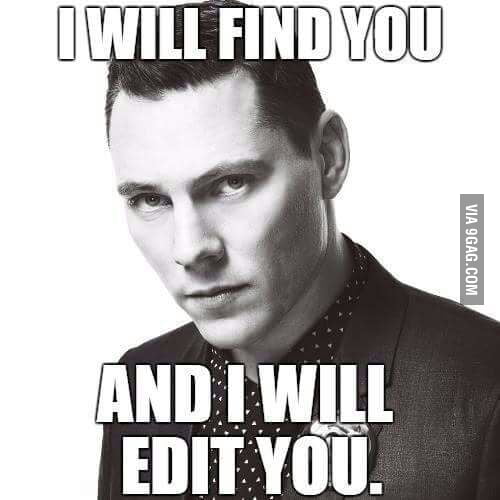 DV&LM still exist.
Salman bhai ka haath hai sarr pe..
It leads to objectification of women.
Marshmallows > Marshmello?

Everything sounds the same.
House=Trance=Dubstep=Trap=Techno=Same

You need drugs to enjoy it.
LOL. JK.
I personally believe Electronic Dance Music is more than "just" a genre (I know I have said this multiple times, can't help it) because there's a certain kind of happiness that tags along the beat when you play a record. Comparing it to other genres would be an insult to EDM as well as its competition because music is there to cheer us up, not divide into groups of people labeled as specific fans and pit against each trying to prove why one genre is better than the other!
As  Johnny Depp said, "Music touches us emotionally, where words alone can't." So, try out new stuff, just to experience something startling! Even if you're totally Anti-EDM, give it a go. For once. You never know what you might come across because there's something for everyone!
Lastly, enjoy and respect all kinds of music.