Plato once said, "All art is an imitation of an imitation." Any skilled chef can whip up an excellent dish from a recipe book, but what does it take to serve a plate of ideas molded with dough and salsa dip? Here lie some of the restaurants in India who have impressed their audiences with their experimental cuisine:
1. Qubitos: This place is blurring the lines between what things go together and what don't. It amuses its customers by adding a scintillating twist to desi comfort food.
Recommended items– 'Bang Bang'- a novel combination of aam panna and tequila
Location– Rajouri Garden, New Delhi
2. Gung The Palace: Provides authentic, selected Korean cuisine; with an Indian twist. Mirroring the food, the ambience is also an amalgamation of these beautiful cultures.
Recommended items– Beef Ribs, Spicy Prawn
Location– Green Park, New Delhi
3. Farzi Cafe: This beautiful setting is an experimental lab in the garb of a well-renowned restaurant. Bringing molecular gastronomy to the table, this café would leave you spellbound.
Recommended items– Candy Floss Paan, Mishti Doi Amuse Bouche
Location– Gurugram, Haryana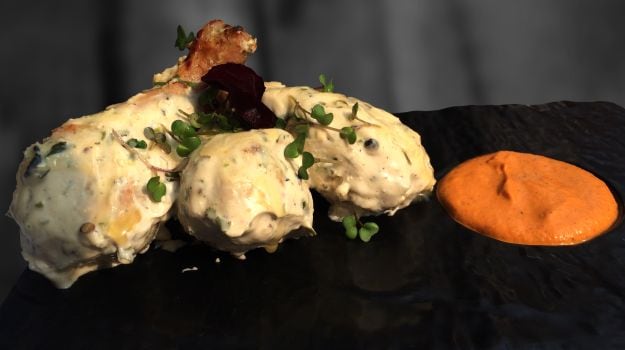 4. Pink Poppadom: If you're looking to get away for a night, into a lavish setting with some extremely tantalizing food, this is the place for you. With its open kitchen, all things pink, and a temperature controlled wine cellar, this place brings the ancient flavors of India wrapped amongst common dishes from the West.
Recommended items–  Blue Cheese Naan, Mulligatawny Soup
Location– Bengaluru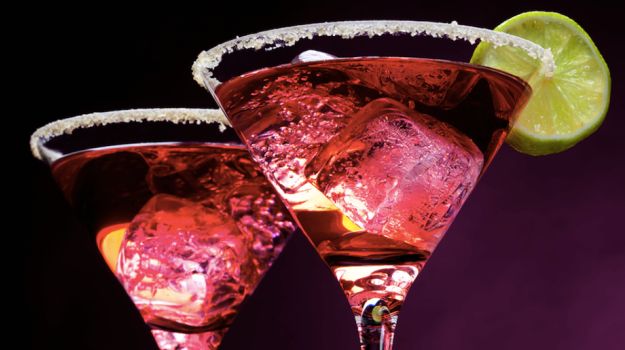 5. Masala Library: True to its name, this restaurant is filled to the brim with dishes to get lost in. It leaves its audience awestruck with its excellent illusions and dishes that will engage all your senses.
Recommended items– 9-course Degustation Menu, Wild Mushroom Chai
Location– Mumbai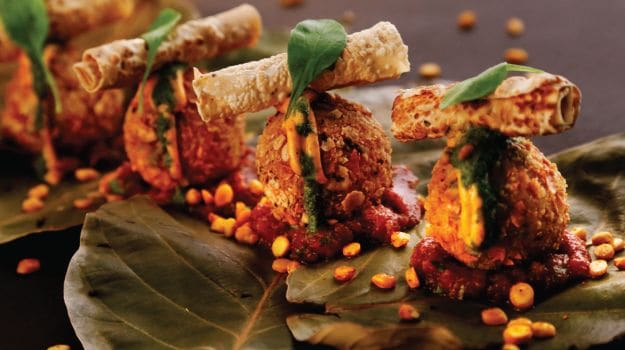 Dig in!