Hyderabadi cuisine is a scintillating blend of our rich Sultanate roots, and the novel platters of this century. From their famous biryani to cozy in-the-wall outlets, this flourishing city has it all. Here are some new cafés in Hyderabad to look out for:
          1. CIBO house
The perfect place to tuck in with a pizza and beer and enjoy an India-Pakistan match, what with their live screening facilities, CIBO house will delight you with their interior and food alike.
Recommended items– Cheesecake, Moroccan Lamb, Caramel Custard
Location– Gachibowli
          2. Barcelos
With its booming live music, Barcelos makes for a perfect destination for a night-out. So get those dancing shoes on; what are you waiting for?
Recommended items– Peri Peri Chicken, Potato Wedges, French Fries
Location– Kukatpally
          3. Tollgate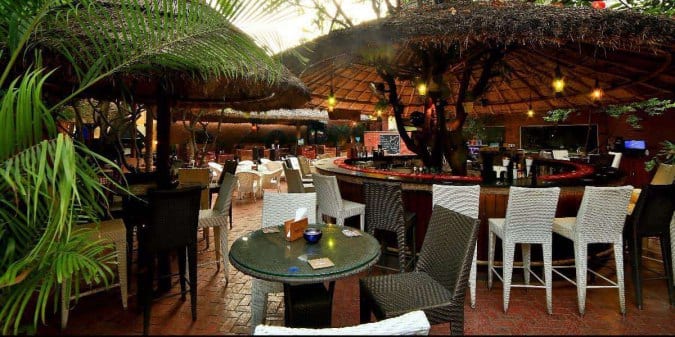 This latest café pretty much has it all- an all-day breakfast menu, outdoor seating, tables layered with board games, free parking and a live sports-screening.
Recommended items– Croque Madame, Veg Grilled, Mary Jane burger
Location– Jubilee Hills
          4. MRP- The Dive Bar
Paying homage to its name, MRP is a relatively less expensive place for a beer or two with some tasty snacks. From a vibrant nightlife to Jain food, this café holds it all.
Recommended items– Cheese Balls, Crispy Corn, Nachos
Location– Madhapur
          5. La La Land – Bar & Kitchen
This magical island provides its guests with a terrific décor and mouth-watering delicacies. And for those nights when take-out is on the menu, dial La La Land!
Recommended items– Dal Makhani, Paneer Lababdar, Mocktails,Kulfi, Moong Dal Halwa
Location– Gachibowli
          6. Mirchis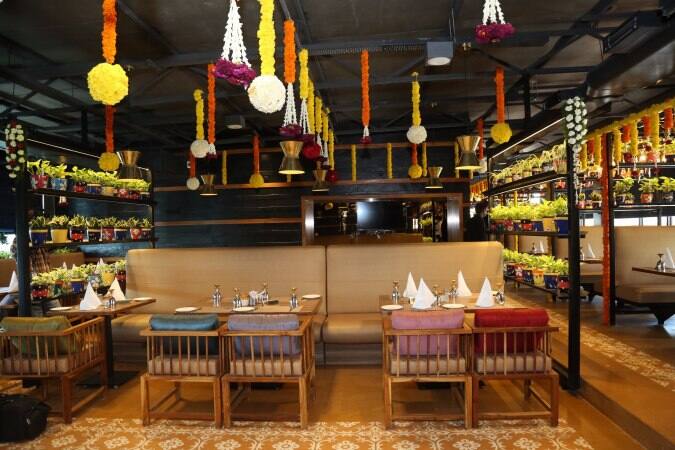 Widely proclaimed for its Mughal-era palate, this place is a fantastic method to get in touch with one's roots.
Recommended items– Chilli Chicken, Hyderabadi Chicken Dum Biryani, Pappu Rasam
Location– Hitech City
         7. Ulavacharu
With a beautiful private dining area available to keep its customers giddy, this place also serves Halal.
Recommended items– Rajugari Kodi Pulao, Bangla Kodi, Gongura Chicken
Location– Gachibowli
          8. Headquarters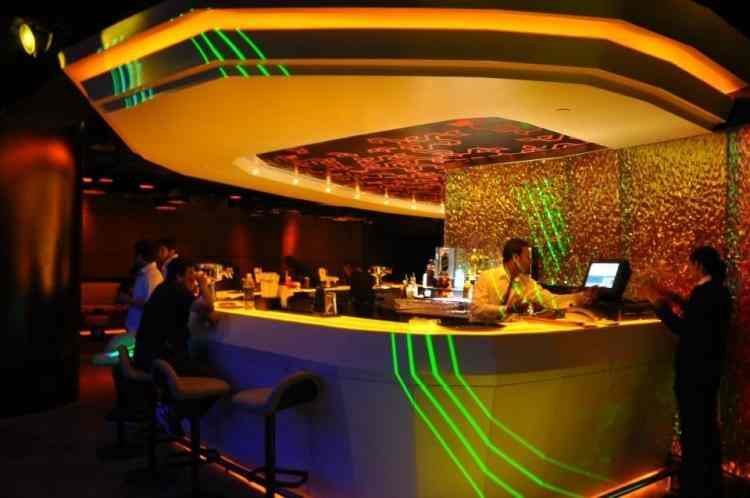 Headquarters main attraction is its pool table, and smoking area, all together intricately woven into a brilliant nightlife.
Recommended items– Peppri Pizza, Paneer Lababdar, BBQ Grilled Chicken Sandwich
Location– Somajiguda
          9. Ten J
Highly suitable for a Brunch and distilled with a kid friendly environment, this place is the perfect spot for family get-togethers and kitty parties.
Recommended items– Classic Caesar Salad, Chicken Noodle Soup,Murgh Malai Tikka
Location– Jubilee Hills
          10. Revolt

With well-priced finger food, continental and Chinese items available, this place attracts customers both with its food and live-screening facalities.
Recommended items– Fried Rice, Supreme Grill Cheese Sandwich
Location– Jubilee Hills
Dig in!