New Year celebrations at music festivals have been on our 'to-do' lists even before India's biggest EDM parties were announced. These festivals incepted as a niche for hardcore dance music fans but over the years they've seen all kinds of people come from different walks of life; from wanna-be DJs to professional photographers and today we boil down the types of people you're bound to bump into this year in Goa!
Check 'em out:
Blokes who're there just because their best-friends are dance music fans and cannot be found in the crowd.
He/She who's shocked to know EDM is more than just 'Get low' and 'I need your love.'
The "I don't care what EDM is" Hipster
Dressed different (not weird), they're here only to enjoy the good vibes, travel and care less about the music.
They tend to let their hair down even during the pre show sound check.
Overly sentimental heavy metal fan
Wearing a Metallica t-shirt, they expect not to look odd in the crowd.
'The Beach Boys' fans who think that everything after the 90s is not music.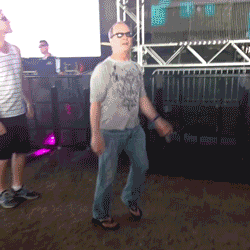 Has to guess every song which is playing and take it to the ego if they can't recognize a tune.
They mostly avoid the main stages and dedicate themselves to the "less commercialized" artists.
The overly enthusiastic Beliebers
Summing up Justin's journey from 'Baby' with Ludacris to 'Sorry' produced by Skrillex, he has successfully transformed the way music industry looks at him. 2015 was a good year for him as he managed to break into our playlists with one of the biggest tracks of the year 'Where Are Ü Now,' making us all "Beliebers," but some fan girls take it to the next level and you just can't ignore them!
The 19 year old attended Ultra Music Festival, Miami in 2013 as a fan and performed on the main stage in 2014. Who knows, you might be heading next year's line-up itself!
Can you relate to any of the above mentioned points? If yes, like and share this article! Don't forget to like us on Facebook.
Happy Raving 🙂