Every year when the DJ Mag releases its list of Top 100 DJs in the world, the internet is divided into two teams; one supporting the argument the fact that it is an irrational poll and other, Dimitri Vegas And Like Mike fans. Well, today, we're not picking any sides and trying to decipher if it actually matters or not.
Preface
Founded in 1991, DJ Magazine is a British magazine promulated for artists and electronic dance music enthusiasts. As you already know, it publishes a list of the world's best DJs called 'Top 100 DJs' based on an online poll. However, this wasn't the case when it came out with its first edition of rankings; the magazine's journalists selected their top 3 DJ's for the years 1991 and 1992. They expanded the list by introducing a top 100 Best DJs in the world list where the unanimous opinion of all the staff was considered. The fate of dance music world changed when they opened the list to a public vote in 1997.
Current scenario
Martin Garrix won the coveted title for the second time and the top 10 featured the regular big guns; Dimitri Vegas & Like Mike, Armin van Buuren, Hardwell, Tiesto, David Guetta and Afrojack. There were over a million legitimate votes cast for the DJ Mag Top 100 DJs Poll this year producing some controversial results. Here are the key takeaways from this year's list:
• 15 new artists emerged in top 100 where Lost Frequencies found himself sitting at #26 as the highest new entry.
• Seven DJs re-entered the list and Danny Avila scored the highest rank in the category at #52.
• Last year's highest climber Swanky Tunes fell 72 places down to #99, making it biggest fall of the year.
• Yesteryear's new entry Alan Walker climbed 38 spots and reached #17.
• World's #3, Armin van Buuren marked his 16th year in the DJ Mag Top 5.
• Only four female artists, namely; Nervo, Alison Wonderland, Miss K8 and Mariana Bo are on the list.
• Musical robots, Daft Punk are absent from the list altogether.
• Skrillex slipped out of the top 10.
• Bollywood's very own, DJ Chetas who moved up 26 places to #33 in 2016 on the list is nowhere to be seen this time.
• Despite having a magnificent year, the desi duo Lost Stories lost their #52 place from last year.
• Nucleya is the only Indian artist around sitting at #110.
P.S. DJ Mag collaborated with UNICEF in order to raise charity money, however, official numbers haven't come out yet.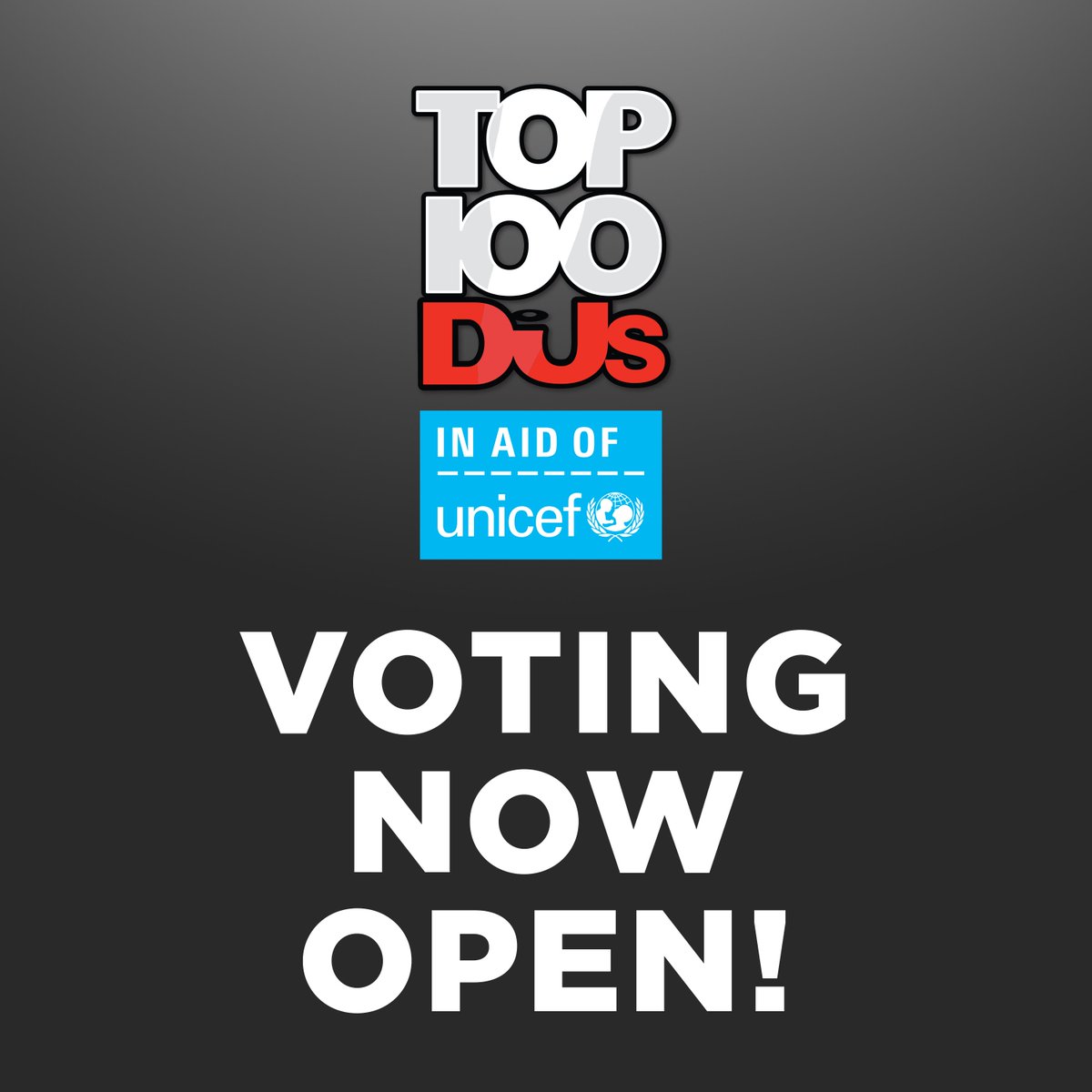 Now, here's why the DJ Mag results matter
Even though the survey doesn't matter much, DJ Mag Top 100 DJ rankings highlight a variety of cardinal concerns about the artists featured, polling methods, significance of marketing and many other questions which need to be addressed at large. We've tried and put forth our opinion in the most sophisticated as well as unbiased manner possible.
One of the main reasons why this list has come under fire over the years is because of the lack of female representation. In 1992 Smokin Jo was named the #1 DJ by the magazine editors and she is still the only female DJ to have ever won the title. Mija and Rezz are amongst the fastest rising stars who have successfully cemented their names in the industry but they fail to reach the top 100. Agreed, they might be amateurs but what about Nina Kraviz? Even though we're elated, Paris Hilton doesn't make her appearance here, the absence of legends like Helena Legend, Anna Lunoe, The Black Madonna and Nicole Moudaber better have a valid reasoning. These women may not be as mainstream as NERVO or Alison Wonderland but taking popularity as a parameter, what about Krewella then?
The preferences of the public bring out the deeply rooted dominance of men in the list and the EDM industry. Even DJ Mag is aware of the same and in this context, they attempted to address the problem by asking artists featured on the list why they thought there were so few women on the list.
Amongst answers like this from DJ Frontliner "maybe they [women] spent too much time in Sephora [a cosmetics chain] and not enough time producing", Jahan and Yasmine Yousaf who make up Krewella gave an important insight into what it's actually like being a female music producer: "The electronic music industry can be daunting for women. If more women are willing to take big risks and be unafraid of the ridicule, double standards, and any other setbacks or troubles, we will (hopefully) slowly start to see more women releasing electronic music, playing shows and festivals, and thus ending up on the Top 100."
Last year in an epic rant against the Top 100 DJs list, Dillon Francis blasted the poll by posting a video to his Twitter where he explained the confusion of if it was indicating Best Producers, Daft Punk and Major Lazer should've been placed higher; if it was for Best DJs, DJ Craze and A-Trak would certainly be near the top of the list and if it was for pure popularity, then who are half of the names that are unknown to the general public!
Two time champion, Hardwell, said: "F*** the DJ Mag" onstage at the last year's Amsterdam Dance Event. He actually made a very valid point during his speech in support of his friend and collaborator Atmozfears by saying "This guy doesn't get a chance to play the big festivals, he doesn't get the chance, so he's never gonna be on the f***ing list, so I say, f— the DJ Mag."
Well, the two titans shed light on the never-ending debate: whether the list measures the marketing effectiveness or sheer capabilities of a DJ. It is a no-brainer that an unknown name placed above someone like Avicii doesn't make him/her a better artist than the veterans but it definitely conveys; they worked on their social media branding more rigorously!
Unfortunately, the harmless list of the "best" DJs has forced unaware dance music listeners to believe that these rankings are based on skills. It's just like a reality show voting mechanism; you cast a vote, a server collates the input, creates a list based purely on numbers and figures out a vogue winner.
After a series of events, it has come to the public eye that the results are being manipulated and internet bots are participating in the process. To be honest, whatever it might represent, it surely isn't a comparison of Drew's singing to Steve Aoki's cake throwing proficiency. Therefore, the discussion boils down to, what's the best way of judging a DJ's talent; YouTube views, Grammy awards or number of Beatport hits in a year?
DJ Awards are presented to DJs according to the particular EDM genre in which they perform. Some categories are based on public voting and others are decided by a specialist panel of judges. We can say these awards can be a parameter to satisfy our ego of naming the world's best DJ but then again, it also follows a voting based procedure. Sadly (or maybe not), music is a highly subjective field and one criteria might not be enough to crown the world's number one DJ!
Constituency of the Top 10
Year after year it has become pretty evident that only mainstream genres are getting into the limelight. We love to hate David Guetta , right? We dare you to wait and think twice if it wasn't for him, would dance music be a global phenomenon which it is right now? Personally, we don't think so. Marshmello and The Chainsmokers are apparently the biggest winners this year. After all, their positions affirm the inclination of the voters towards dance pop. The highest techno DJ of the year, Carl Cox is at #62, Andy C is the only Drum & Bass act to appear that too at #77; revealing the honest musical choices of the general public. Additionally, the top tier has been seeing regular names which don't bother us at all. It actually tells; artists like Tiesto and Armin van Buuren are still relevant in the scene, yet, at the same time, their contemporaries similar to Sasha, Paul van Dyk and John Digweed are struggling to gain prominence at a scale which artists such as Martin Garrix are operating at present.
1997 – back when @DJMag knew what they was actually talking about #DJmagpic.twitter.com/rrmncdiOCn
— OLDSKOOL PARTIES (@OLDSKOOLPARTIES) October 25, 2017
Rankings on the Top 100 DJs list are considered to be a huge asset to DJs because they act as a major influence on their booking fees and current level of popularity. A shitty DJ sitting in the top 10 is being paid truckloads of money and someone who's extremely talented but nonexistent on the list remunerated in peanuts, it doesn't make sense right? Even though it sounds bizarre, it is the harsh reality of the music industry.
As pointed out by 3lau, when a DJ gets booked in most Asian countries to play a club or a festival, their fee is heavily dependent on their DJ Mag ranking. In other markets, like the US or Canada for instance, a performance fee has more to do with social media numbers, Spotify play counts, chart positions and, most importantly, previous ticket sales history. Using these ranks might not be completely wrong because in countries like India, Spotify isn't accessible, dance music industry isn't developed and the market is tad uneducated about genres. Therefore, it becomes easy for promoters to assess the worth of the artist by evaluating his/her popularity. Let's say an artist comparable to A-Trak is touring India, assuming their potential audience is unaware of his spinning capabilities, the organizers will have to put in efforts to spread the word of how good he is, why one must watch him live etc. suitably to ensure they at least cover their costs but on the other hand, Lucas & Steve who are still up and coming pay a visit to India, the sponsors can rely on their DJ Mag ranking and market the event. Now even though some of us might not have even heard about them, we'd end up going to their gig, why? Because they're famous!
We can also derive how this list makes the artist more expensive; higher the rank, soaring artist fees and in turn inflated ticket prices! Identical to indirect taxes, the burden falls onto the end customer.
This year's top 100 includes whopping 31 Dutch DJs and none from the Indian subcontinent. (KSHMR is on the list but he's not an Indian citizen.) DJ Chetas' exit came as a shock for many because he was the sole soul representing 1.3 billion Indians at #59 in 2015 and continued his stint by rising to #33 the following year. He was massively trolled for allegedly buying his spot but we tend to forget, he was responsible for at least putting India on the map.
Don't get us wrong, we're not saying no other artist has done anything for the country; Zaeden debuted his collaboration with Borgeous at Tomorrowland, Lost Stories and Shaan both have played at Tomorrowland, Shivv and  Aerreo have waved the Indian flag at Ultra Miami, Nucleya took over the decks at EDC Mexico and what not! The achievements are obviously not exhaustive; these are just some of the examples which we jotted down without consulting the internet for fact checking because they were such momentous events which have left the permanent imprint of our tiranga everywhere!
It may come as a surprise to a majority of netizens who regard the poll as "irrelevant," that its popularity and influence cannot be underestimated. The list is universal and understood by everyone; votes come in from around 200 countries, making it probably the most comprehensive tally of EDM superstars all around the world. Being there puts the name out and in a market like India where the dance music scene is still in the incubation process, the magnitude of these rankings cannot be completely undermined.

Nucleya whose presence can be felt everywhere from our Visarjan playlists to the iTunes charts is currently at #110 falling down eight positions. Now, in a hypothetical scenario, if he had broken into the Top 100, an EDManiac who's unaware of his music or brand would have Googled him and stumbled upon one of his works. Whether he digs or dislikes Bass Rani is out of the question, the Nucleya-r virus would've at least spread in a new host!
You might have seen "Best-Selling Author" stamped on books more than "Best-Writing Author" at your nearest Crossword. JK Rowling of Harry Potter fame has been criticized by many for her language, maybe that's the reason she hasn't won the Man Booker Prize but she has sold more than 400 million copies, making Harry Potter the best-selling book series in history. In the same way, the artists using "No. 1 DJ in the world" is not a crime! Some DJ's might be doing away with huge chunks of cash in order to reach a larger audience so they can impact more people with their music and not just money or fame. Logically, same can be the case with DJ Chetas and Lost Stories or any other DJ out there!
Why are we defending the "obsolete" rankings anyway?
There's not even a single comprehensive list in this country which appreciates dance music artists. We hand out awards to almost anyone and everyone; isn't it high time that we promote our DJs too? There's an over abundance of "#1 Bollywood DJs," in fact almost every non-EDM Indian DJ is the "#1 Bollywood DJ."
Who decides the winners?
What are the parameters of the contest?
Is it a public poll or jury based?
Who sponsors the awards?
Who's the legit "#1 Bollywood DJ"?
We're genuinely not targeting any particular individual using the title or the organization which bestows the awards; we're just a little concerned about the credibility of the tag. In elementary terms; it's equivalent to getting an MBA degree from the Harvard Business School and one from an unrecognized university, we all know which holds more value worldwide!
Conclusion
Alas, the fun poll has turned into a PR essential for DJs and their management; it has come off far from a qualitative measure of an artist's success. Without a doubt this space needs a more efficient and transparent way to do a poll like DJ Mag Top 100. Criteria mentioned above ranging from ticket sales to
Guess, we'll have to wait till we find a more reliable source of ranking our favorite DJs and producers!
Do you think this article makes sense and falls in line with your opinion? If yes, like and share the post! Else, make sure you drop a comment below and take the conversation ahead.