I wouldn't be wrong in saying Electronic Dance Music is one of the greatest cultural phenomenons of the 21st century. While I might be berated on the grounds of being irrational about the fact that it's totally commercialized and allegedly promoting drugs amongst teenagers but hey, you just cannot escape it! Even at a desi wedding, the DJ has no choice but play a few dance music tracks to set the vibe, however, instantaneously followed by Sukhbir's "Ishq Tadpawe."
If in case you've been living with SpongeBob for the past decade and unaware of today's best selling artists, here's a guide to identify them easily as per descriptions given by non-listeners! These aren't my personal opinions but somewhat a representation of the "popular" image they have in our country, apart from the music industry in general.
Have crazier/lamer/funnier identifications? Comment with those down below!
Skrillex
Aadha ganja

Deadmau5
Mickey Mouse

Dimitri Vegas & Like Mike
Bhai ke best friends

Calvin Harris
Taylor Swift ka ex-banda

Zedd
Selena Gomez ka ex-banda

Steve Aoki
Linkin Park's messiah

Diplo
Lean On me jo tha

DJ Snake
Diplo ke sath Lean On me jo tha

David Guetta
Sexy Bitch ka singer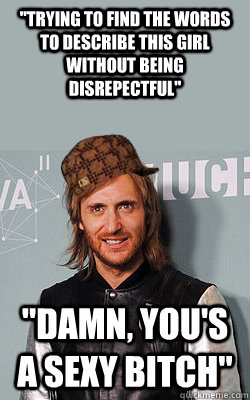 Martin Garrix
Netherlands me Sharma Ji ka beta