Every year on 5th June we celebrate the 'World Environment Day' to sensitize the masses towards ecological damage caused daily and to take positive action to protect Mother Nature. Authorities aren't alone in bringing forth the idea of a Greener planet, the following musicians have been actively participative in taking the much needed steps to promote an eco-friendly lifestyle! While some donate huge sums of money, others offer influence their followers with a healthier approach for our future lives. Read on to know how your favorite artists are making a big difference with their simple gestures.
Justin Timberlake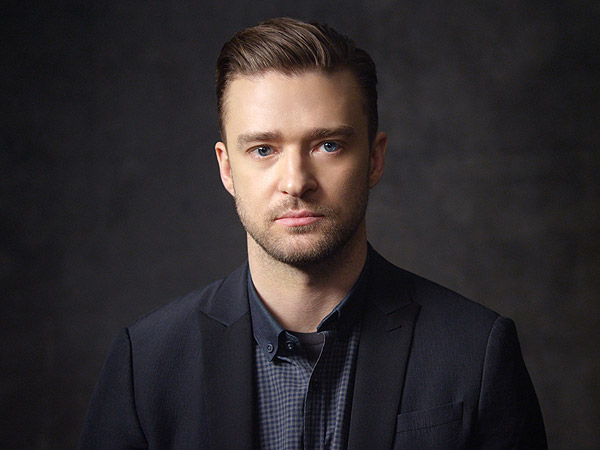 Justin Timberlake dropped a whopping amount of 16 million dollars to open the eco-friendly Mirimichi Golf Course, which is the first of its kind in the U.S! For "just hitting [his/her] stride in terms of environmental commitment and activism" he has been honored with the Futures Award at the 2011 Environmental Media Association Awards!
Drake
2010 marked Drake's journey as a headliner in association with Reverb's Campus Consciousness Tour, which works to link artists with environmental student groups at schools across the country to raise awareness through literature and activities in tents on the concert grounds, like eco-friendly screen printing from Studio 3, an organic textile company. He definitely knows how to 'take care' of the planet.
Pharrell Williams
This multitalented man is behind a ton of green projects and in 2009 he became the Creative Director of Bionic Yarn which is focused to help rid the oceans of plastic and put it to good use! Fashion giants like G-Star, the Gap and Topshop have used the eco-friendly produce, bringing efforts of each and every individual connected with the organization into the limelight.
Slash
Coming as a surprise for many, Slash from Guns N' Roses is on the board of the Los Angeles Zoo and along with the father of the late Steve Irwin, he launched the Bob Irwin Wildlife & Conservation Foundation, which works for education, animal support and advocacy for Australian wildlife!
Green Day
The '21Guns' hit maker trio already has an eco-friendly name and are extremely involved in promoting non conventional sources of energy as opposed to the use of fossil fuels and even partnered with Natural Resources Defense Council for the "Move America Beyond Oil" campaign, which offers solutions for U.S. oil dependence!
Paul McCartney
The ex-Beatle's vegetarianism is already known globally. McCartney helped launch Meatless Mondays, along with his daughter Stella, which encourages non-vegetarians to shun meat for one day a week. He believes animal farming has a huge impact on the environment, and going meatless even one day a week can make a huge difference! Other than this, he is also a big supporter of PETA.
Moby
Moby always has been a strong advocate of climate change awareness campaigns. He collaborated with MTV Europe's "Campaign to Stop," for free show which targeted people of ages from 15 to 34. Also, he created MobyGratis.com, a website that offers artists and filmmakers his music for free as long as the royalties go to the Humane Society! In 2009, Moby also became visibly involved with Al Gore during his production of the environmentally conscious movie "An Inconvenient Truth" and helped with the book 'Gristle: From Factory Farms to Food Safety- Thinking Twice About the Meat We Eat.'
The Roots
What's in a name? Right? The Jimmy Fallon Show's residents have worked with PETA on the "Stop the Violince: Go Veg" ad and even hosted a Pre-Grammy Jam & Green Carpet Bash, inviting artists to jam to raise awareness about green issues! The superband also works with REVERB to ensure the carbon footprint of their shows is minimum.
Pink
P!NK is an avid supporter of PETA and has spoken out against sheep cruelty and Australia's wool industry. She's also backed the animal rights group in its stance against horse-drawn carriages. Being a vegan herself, she truly is a role model for those looking to maintain a healthy lifestyle and protecting the environment.
Pearl Jam
Talking about big bucks, this old school band donated $100,000 to nine organizations working on climate change, renewable energy and similar causes in 2006! Also, they gave $50,000 to help fund the preservation of a Madagascan rainforest that would have been cut down. Additionally, they also adopted an educational approach towards their fans, to help spread eco-awareness, since members of Pearl Jam's official fan community, the Ten Club, don't just get T-shirts, posters and CDs when they order merchandise: they get a physical representation of the band's dedication to sustainability. Money isn't the only asset the Pearl Jam has contributed, the members have spent time help to foster awareness about renewable energy uses as well as climate change concerns.
Linkin Park
The alternative rock band is associated with Music for Relief, an organization whose aim is to support disaster relief and reduce global warming. They have teamed up with Habitat for Humanity to make green housing accessible to those who would otherwise have no place to live. They're also bringing awareness to deforestation by helping groups such as American Forests Global ReLeaf Program. The group has also pledged their support of the UN Secretary-General Ban Ki-Moon's Sustainable Energy For All initiative!
Maroon 5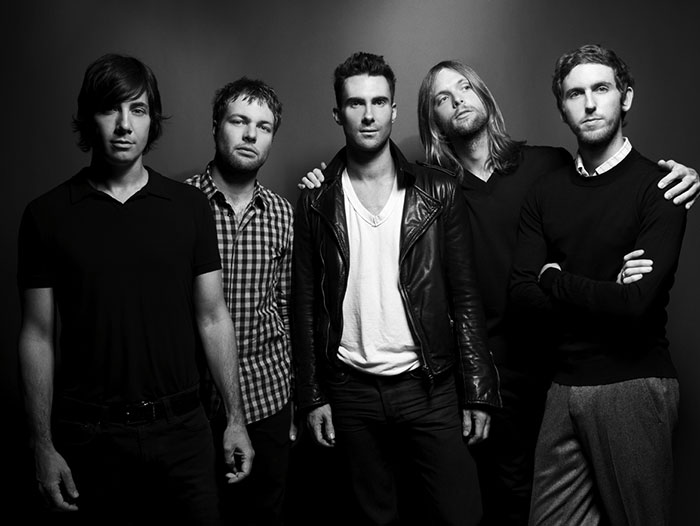 As per the Green Music Project's official website, Maroon 5 have hosted more than 60 non-profit organisations in Reverb's Eco-Village! What's all the more fascinating is, all their tour buses used 18,000 gallons of biodiesel, reduced the carbon footprint of the cities they visited and have offset hundreds of thousands of pounds of CO2 during the same! Unsurprisingly they were honored at the Environmental Media Awards for all their efforts in 2006. The group pledged their time and energy toward Global Cool, a newly launched initiative to fight global warming by motivating a billion people worldwide to reduce their personal energy use.
Bruno Mars
Bruno Mars is highly inclined towards The Rainforest Foundation and has eco-friendliness running through the family. His older sister, Jamie Kailani Hernandez Bayot, is the founder of 'Mothers About Making Amends' (M.A.M.A. Earth), which encourages people to use organic and environmentally friendly goods and celebrating the arts at the same time! Furthermore, during a charity event in New Orleans the Grammy winner performed a cover of James Brown's "Get Up (I Feel Like Being) a Sex Machine" with Brad Pitt for the Make It Right Foundation!
Coldplay
Over the past decade, Coldplay has continuously voiced their beliefs on environmental protection as well as fair trade, using the stage and their worldwide reach. The band partnered with ClientEarth, a group that enforces environmental laws throughout different countries, working with local governments and local green groups. The band also pioneered strategies such as carbon neutral CDs and tree planting in areas that struggle economically.
John Legend
To start with, the legend-ary singer has performed at the Green Inaugural Ball, an event celebrating President Obama's focus on sustainable energy. Beginning in 2009, he teamed up with REVERB that included an investment in wind farms to offset the carbon footprint from the tour! Plus, he launched his Show Me Campaign in 2007 to provide clean water, agricultural tools and improve life for poverty-stricken residents of Mbola, Tanzania. John also makes sure all his tours are as green as possible and influences his fans for getting involved with things like carpooling with his website which includes other tips for concert goers on how to help out, giving prize incentives!