The past music season was indeed a treat for every music fan in India with some truly special performances by some of the biggest names in the electronic music industry at various venues and festivals year round. The festivals only got bigger with massive stages, jaw dropping light and sound systems and of course stunning line-ups. Several international artists got a chance to make their debut on Indian soil and boy were they mighty pleased by the response. All this only goes to show the rise in the love and respect for music of all genres in our country and this is truly special.
Moreover, one genre that was not much in the spotlight in the past but which is slowly but steadily making its foray into the electronic dance music scene in the country is Underground Music. Probably one of the most oldest and captivating genres in the EDM industry, Underground music has definitely not received the recognition it deserves until the last year. But now with several festivals, making sure they have several artists from this genre in their roaster and festivals like Bacardi Enchanted Valley Carnival event allocating a separate stage just for Underground music like the Soma Project stage, we can rest assured that this music has started a much deserved steady rise in listeners and lets hope it only gets better.
So here are some of the top underground acts we loved this season.
Avalon
Leon Avalon is a London based artists who has made quite a name for himself in the  international psy-trance community. Since the release of his debut album 'Blow Your Mind' way back in April 2012, Avalon has gone on to release ever so many such chart topping tracks and remixes in the following years. His latest release, the 'Avalon Remixes' which came out on Nano records , reached the number one on beatport. Avalon performed of Day 1 at the Bacardi Enchanted Valley Carnival and absolutely ruled the night with some memorable psychedelic dance tracks to get the crowd into the mood.
Watch a snippet of his set at Sunburn Goa
Shpongle
Shpongle English psychedelic music duo consisting of Simon Posford also known as Hallucinogen and Raja Ram. This duo have collectively 80 years of experience to their name and hence are exceptionally experienced in the field. The AKVA stage at the Bacardi Enchanted Valley Carnival created quite a bit of excitement among underground music fans prior to the festival as it was set to feature the Soma Project Stage which was allocated just for this music and yet another artist duo to perform at this stage was Shpongle who ruled the scene on day 2.
Stefano Richetta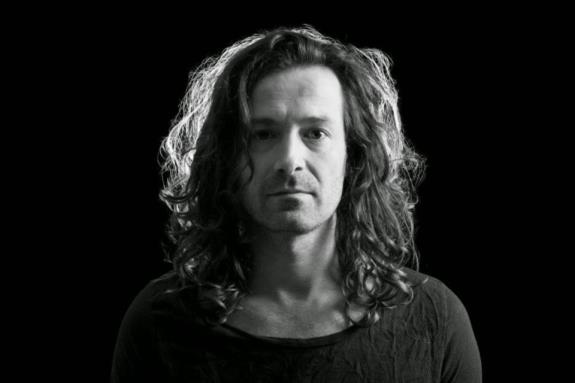 Day 3 of BEVC saw some exceptionally talented artists on the Akva Stage and one more among them was Stefano Richetta. He began his career as a DJ back in 1997 and is now the driving force behind one of Holland's most popular techno organizations and hence is quite likely an ambassador of the Dutch party scene.
Steve Rachmad
Steve Rachmad was probably the most sought after artist on the Akva stage at the 2015 edition of Bacardi Enchanted Valley Carnival and he surely got a massive response from his fans who had traveled from far and wide just to have a listen to his music. He is truly a craftsman of sorts for his ability to remix , DJ or produce tracks is impeccable. He is considered a father of Detroit techno in the Netherlands, and is known for his deep, groovy sounds that is sure to get any one grooving .
Paul Ritch
Paul Ritch was one of the more favored artists at in the underground sector at one of India's sought after festivals Vh1 Supersonic 2015, and on day 3 his show was a memorable one indeed. In 2007, Paul Ritch took the techno scene by storm and during this time which was undoubtedly the pinnacle of his career. He blends a powerful and harmonic techno with the right essence of a rather pure emotive soul to make his signature tunes. Here is a small glimpse of the action that unfolded during his set.
Nic Fanciulli
Nic Fanciulli is a DJ and Producer from the United Kingdom and is one of the finest talents the land has to offer. His music is a blend of international, underground house and techno and hence he has even a Grammy nomination under is belt. Watch as Nic Fanciulli amazes the audience at his VH1 Supersonic Goa 2015 set .
Joran Van Pol
Joran Van Pol is indeed an exceptional artist brimming with talent. Its not everyday that a producer gets his debut album signed under two strong holds in the industry and Jordan did just that. At the age of 22, his debut track was signed by Richie Hawtin`s Minus and Dubfire`s SCI+TEC. Both these two legends in the business began opening their sets with his music and classic "Faded" more often than usual. This caught the attention of several other artists and Joris Voorn soon recognized Joran's talent and decided to collaborate with him on an EP. He is yet another artist who stole the show at VH1 Supersonic Goa 2015.
Luigi Madonna
Italian Luigi Madonna has been involved in the music industry since the age of 14 when he got the chance to play at the Impero II club. His music is greatly inspired by elements of music from legends in the techno world like Rino Cerrone, Chris Liebing, Adam Beyer, Jeff Mills, Dave Clarke and Richie Hawtin. What initially started off as a hobby soon turned out to be a life changing profession for Luigi who now spends his weekends playing in North and South America, South Africa and all across Europe. Luigi Madonna made sure that the crowd at Vh1 Supersonic 2015 had a memorable night with a set that was a class apart. Give it a listen.
SEQU3L
Pune-based DJ Nakul Ambilkar, better known by his stage name SEQU3L, is one few Indian artists to perform at one of the largest stages in the electronic dance music sector Tomorrowland and also by signing with a number of popular and established music labels. His track 'We Evolve' was supported by several international artists including Markus Schulz as well.The Pune Based artists truly amazed the crowd at Sunburn Goa with his with his pleasant tunes .
Justin Mylo
Justin Mylo is one of the many new kids on the block but he sure has left a lasting impressions on his fellow music artists. Gaining popularity day by day he has earned himself a spot at some of the top festivals like Don't Let Daddy Know and Multiply Ibiza and boy has he left a lasting impression on all his fans. He surely was a surprise package at the 9th edition of Sunburn Goa and produced some momentous tracks at the event.