Artists around the world and any musician for that matter give it their all during their performances to make sure the fans have a truly memorable experience. Moreover, little to the knowledge of most of the listeners, and this is something most DJs and performers can relate to, live performances are not just about the stereotypical notion of just pushing the play button and waving ones hands, but a lot more goes into the performance from prior work like track production, track selection, setting of cues and a whole lot more tasks to the time when the performance is underway. There comes the task of reading the crowd and seeing what music they exactly want, interacting with the crowd, adding effects and samples and so much more.
Here are a list of some of the most annoying things that an artists faces while performing .
Throwing things at the Musician
Having things thrown at anyone, anywhere and at any point of time is not justified and it is even worse when you do so at someone who is only doing their job and making sure that you have a good time. If your not one to enjoy the music you really should not be at the concert or gig in the first place and if your having a bad day or don't like the artists music for some reason, you have the internet and all its portals to vent your frustration. So next time your upset with the performing artist for some reason, just stop to think what they are going through themselves and refrain from taking out your frustration on them by throwing things at them.
The video above is one such incident where a bunch of students threw a whole lot of glow sticks at Deadmau5 but , Zimmerman as we all know him was a good sport and handled it well.
Requesting for songs
Now this is something that depends on what kind of artists is performing at the event . If you have a musicians called in for a wedding or a private party and you yourself are paying the entire artists fees with the mutual understanding that he or she will play what music your guests desire then so be it . But this is a complete NO NO when it come to DJs performing at clubs and concerts as these are much more experienced artists and they have gotten booked in the first place because of their talent and are hence performing to showcase their unique talent. Requesting DJs to play absurd tracks can get really annoying for most artists if not all and hence please do avoid doing so.
Clapping out of rhythm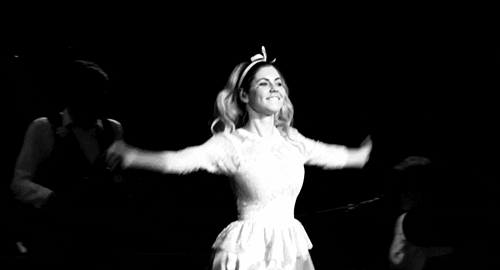 Most musicians love interacting with their audience just to make the performance more interactive and to get crowd into the groove as well and making them clap to the beat is once such old trick in the book. If the entire crowd claps right , in tune with the beat , the outcome is just phenomenal and the whole concert experience is amplified to a another level . But on the other hand failing to do so can really spoil the entire vibe and more importantly , really annoy the artist. So next time you are clapping to your favorite track try your best take your time and then go with the tempo.
 Getting on to the Stage
https://www.youtube.com/watch?v=pzaciQYvBxc
Getting on to the stage unless you are an authorized personnel is really not recommended and every music enthusiast no matter how big a fan of the artist they are must refrain from doing so as although you might do it with good intention , not everyone thinks about the artist in the same way. Moreover , with the extremely tight security at festivals and clubs these days you really shouldn't even consider doing so as you might even get hurt in the process or like the girl in the above video might just annoy the artist so very much and thereby end up embarrassing yourself.
When you boo the artist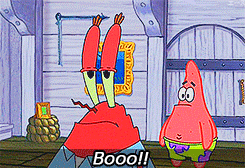 Yet another thing that most fans do and is way on top of the list of some of the most annoying things the audience do is booing the artist and this is on no account a done thing. If for any reason the artists performance is not upto the mark , then you could just grab a drink or bite and relax at the back or better still just leave. Why try to spoil the entire mood of the event and demotivate the artist. Just imagine yourself in the same shoes as that of the artist and then take a call before you go ahead and do anything.
Fans going "Play this song from my phone"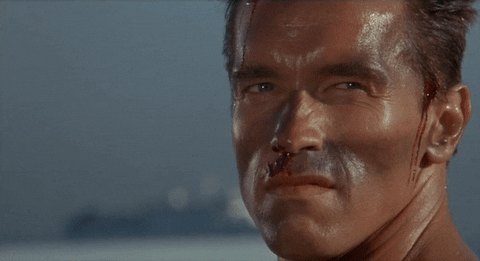 No DJs cannot connect their phones or any other music playing device to their to the CDJs and No the DJs are not being played to play off a device of your choice. More often than usual in clubs or private parties , this is yet another annoying thing that Djs have to face and boy does it get to their nerves. So next time you go for an event , its better to focus on the dancing and leave the music to the artist.
Drunk or Drug induced antics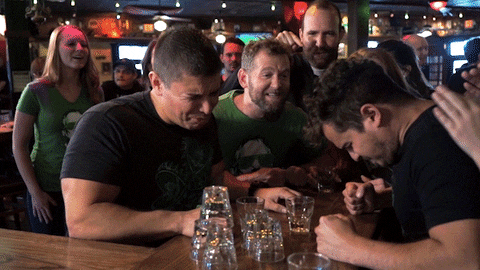 In the past and for quite a while now, excessive drinking and drug consumption have sadly been associated with electronic dance music , although it has in no way encouraged any form of consumption of such substances. And more often than usual , people seem to go overboard and we all know how people act when their drunk side get the better of them. Such members of the audience create unnecessary brawls and often tend to annoy the artist is various ways too and this is completely unacceptable.
Telling the artist what to do
It is best to mind your own business no matter what you do and the same applies while you are at a gig. The artist is on the stage and performing for millions for a reason and the fans out to respect that and just enjoy the music rather than call out to the artist and constantly tell him how to do better . Here is one such instant where a fan tells Calvin Harris how to do his job, why would you even do such a thing to the worlds highest paid DJ.
Dancing off beat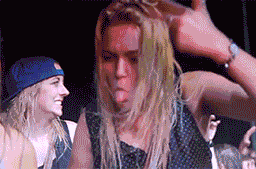 Well this might not be the most annoying thing for an artist as they have loads more things to focus on while they are performing but if you are not as drunk as the fans in the above picture, do try your best to dance with the beats especially if your a good dancer.
Improper Equipment
This is probably one of the most important aspects for any musician, the equipment . From mikes to speakers and in the case of DJs , CDJs and Mixers have to be in good working condition as it plays a very important role in providing a perfect experience for each and everyone to enjoy and remember , Hence prior to any event , organizers have to make it their primary goal to ensure that all the sound and lighting equipment has been looked into prior to the event .