Electronic Music , over the past decade , has witnessed a steady rise in followers in Asia and Music festivals have hence been hosting some of the biggest names in the industry , thereby attracting huge crowds. Two such Asian destinations , known to host some amazing festivals include Singapore and Thailand .
So here are some music festivals that we believe you ought to know about in Singapore and Thailand , set to take place this year.
1. Wonderfruit Festival
Venue: Siam Country Club, Pattaya, Thailand
Website : http://wonderfruitfestival.com/
A 3-day festival set to take place from 14 to 17 December 2017 , Wonderfruit Festival , stands by its motto of 'Live. Love. Wonder'. It is held at the beautiful fields of Siam Country Club in Pattaya and is a celebration of art and music at its finest .
2. Zoukout Music Festival
Venue: Siloso Beach , Sentosa , Singapore
Website : http://zoukout.com
Asia's largest dance music festival on a beach , Zoukout , definetly lives up to the hype . Curated by the owners of the popular nightclub chain , Zouk , the festival features some of the biggest names in the industry , including Hardwell , Dillon Francis , Alan Walker and a whole lot more.
3. Road to ULTRA , Bangkok (Thailand)
Venue: BITEC Convention Centre , Bangkok ,Thailand
Website : https://thailand.roadtoultra.com/
Ultra Music Festival , needs no introduction and in order to build up the excitement to its ever so extravagant final edition at Miami , Ultra hosts satellite editions around the world and one of their picks from South East Asia includes a city with an incredible nightlife , Bangkok.
4. ULTRA , Singapore
Venue: Bayfront Avenue , Singapore
Website : https://ultrasingapore.com
The biggest electronic music festival is set to host its second edition at the island city , Singapore on the 10 , 11 of June . The event will feature the likes of KSHMR , Don Diablo , Hardwell , Tiesto , Nicky Romero and a whole lot more.
Venue: Singapore – Langkawi – Singapore
Website : http://www.itstheship.com/
The 'MS Mariner of the Seas' a luxurious cruise from The Royal Caribbean International which plays host to Asia's Largest Festival on the sea , IT'S THE SHIP . As the cruise sets sail from Singapore to Langkawi, Malaysia , it features over 30 international acts, thus promising to be one amazing journey.
6. MAYA Music Festival
Venue: Bangkok, Thailand
Website : https://www.mayamusicfestival.com/
Maya Music Festival is a rather new addition to the music festival scene in Thailand , but it surely ranks among the top , for it hosts some big names in the industry .
7. SHIPSOMNIA
Venue: Singapore – Phuket – Langkawi – Singapore
Website : http://www.shipsomnia.com/
Yet another music festival at the seas , SHIPSOMNIA is an immersive art and musical adventure . Setting sail from Singapore to Phuket, this festival provides you a vacation like no other .
8. S2O SONGKRAN Music Festival
Venue: Bangkok, Thailand
Website : http://s2ofestival.com/
The Thai Lunar New Year is probably one of the best times to visit Thailand , for as part of the celebrations ,  apart from the fun-fare , a common custom has locals spraying each other with water with the belief of washing way the sins from the previous year. The music festival thus is a perfect way to celebrate and is surely one to add to you bucket list .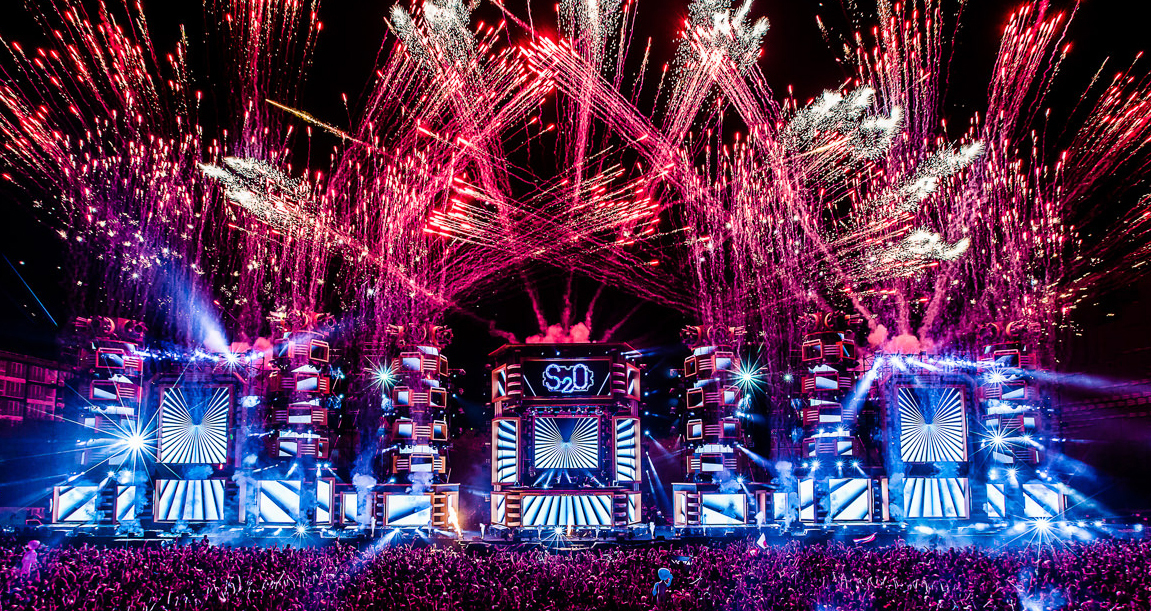 9. FULL MOON PARTY
Venue: Haad Rin, Koh Phangan, Thailand
Website : http://www.fullmoonparty-thailand.com/
What started off as a low key gathering to celebrate the Full Moon night some years back , now attracts close to 30,000 people every year at the party island of Koh Phangan. Starting at dusk , revelers gather on the beach and dance to a range of genres of as well as partake in various other fun activities .
10. WARP Music Festival
Venue: Pattaya City, Thailand
Website : http://www.warpmusicfest.com/
Another massive dance music festival on the beach , WARP , returns with its 3 Episode " Survivor of Saturn " . The festival is set to take place on 19th and 20th of May .
11. Waterzonic
Venue: Muang Thong Thani, Thailand
Website : http://waterzonic.com/
Waterzonic , as the name goes is yet another water fueled musical extravaganza with fans getting soaked with jets of water as they dance to their favorite music . The last edition featured the likes of Afrojack, Dash Berlin, Andrew Rayel  and Fedde Le Grand to name a few and this year too promises to be no less
Other festivals to also lookout for include Neon Lights (Singapore) , Laneway's (Singapore) and Baybeats Festival (Singapore).
With several spectacular festivals like 808 ( Thailand ) , Transmission (Thailand) and Mystic Valley (Thailand) already done for the year , make sure you don't miss out on at least one of the above mentioned festivals if you plan on visiting the respective cities.